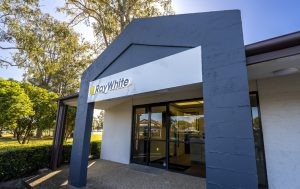 Our Ray White Warner office is located at Shop 1/353-355 Samsonvale Road, Warner and is part of our Northside group of offices.
All offices have absolute prime locations designed to ensure maximum exposure of your property and convenience for our clients.
We are now the largest real estate office network on the Northside of Brisbane.
Our Warner office has a great team of sales agents who live locally in the Warner area and are dedicated to getting the best result for you if you are thinking of selling or if you are looking at purchasing your next home.
We have a team of 3 Property Managers located at our Warner office, who manage over 400 properties for our landlords.
Phone: 07 3882 1000 Fax: 07 3882 0111 Email: warner.qld@raywhite.com
Visit our Ray White Warner website >here< for the latest on properties for sale, sold and for rent.